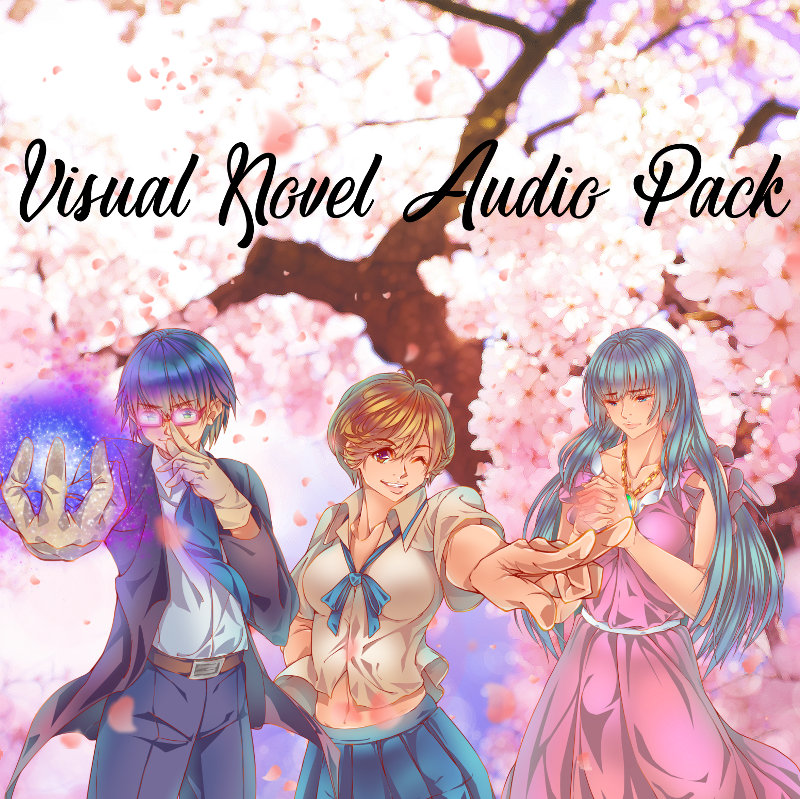 After months of hard work I'm proud to present you the Visual Novel Audio Pack! The twist is that I had the chance to collaborate with various vocalists to create multiple songs, each having a full size and a TV-size (meaning shorter) version!
All in all included in this pack are:
- 14 Pieces;
- 3 Songs (each with a TV length and a full length version);
- 10 UI SFX;
- 12 Transition jingles;
- Convenience Store Audio Pack (3 Pieces, 12 SFX);
- Horror Piano Audio Pack (5 Loops, 8 SFX);
- Simpsonill Pack (1 Piece)
You can listen to all the pieces and songs on my soundcloud, here's a direct link to the playlist:
https://soundcloud.com/fulminisictus/se ... audio-pack
And you can download the pack by following the link below!
http://www.mediafire.com/folder/j5oy816 ... %20Vol%201
The SFX can be used under the following licence:
https://creativecommons.org/licenses/by/4.0/
The music can be used under the following licence:
https://creativecommons.org/licenses/by-nc/4.0/
If you're wondering who created the character illustrations: They were all made by asabuchuo-tdi! You can find more of their work over here:
viewtopic.php?f=62&t=45306&p=472044
You can find the second volume of the Visual Novel Audio Pack over here:
viewtopic.php?f=52&t=54072