Hello!
So I've been at this for months now, but for some reason, even as I update Ren'Py (both in the program AND in downloading the new and latest 7.1.3 exe), redownload the JDK (x64) multiple times, redownload the latest RAPT file to make sure I'm covered... Ren'Py is not recognizing that I have the JDK installed.
What is going on?
I've done Android builds before
so this shouldn't be an issue, and yet when I attempt to make an Android build, all options to do so are greyed out/unaccessible, as if Ren'Py doesn't know where the heck the JDK is
despite having known before
. I have builds of Seduce Me up on Google Play and Amazon which need updating FAST because apparently the keyboard is breaking the game, but I can't do anything if I can't even build Android builds anymore.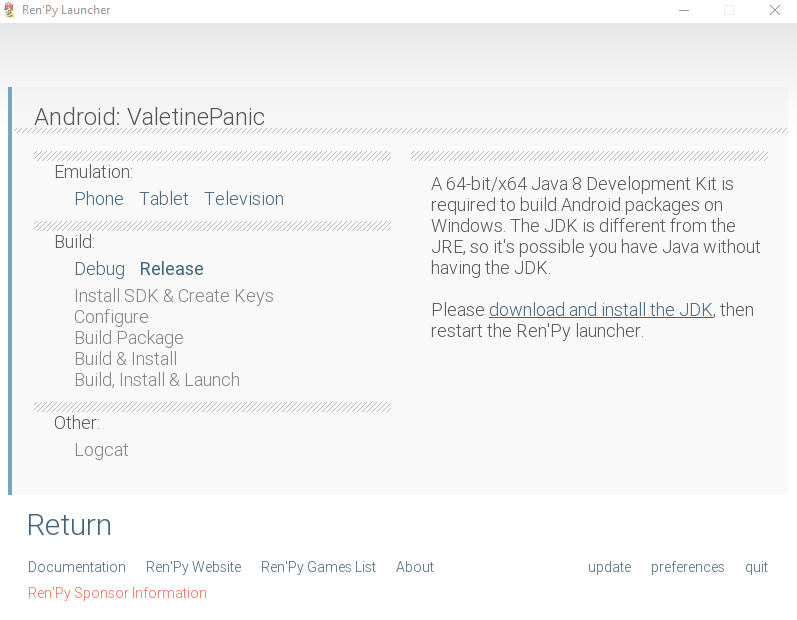 What am I missing????