We're seeking a designer who can put together a GUI package and logo for Complex Relations, a visual novel with three viewpoint protagonists with a wilderness-focused setting.
The following are images from the game as an indication of its general visual style, including a screenshot with the current uncustomized textbox.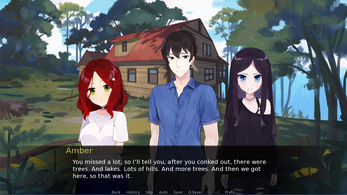 Anyone who is interested, please send links to your portfolios, and Discord ID (or other means of real-time contact) for discussion of the position.