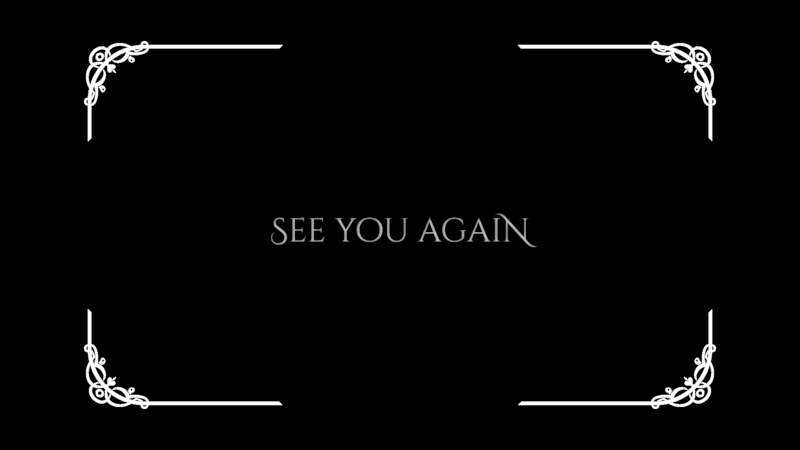 Summary
You are plagued by recurring dreams of a girl, and it's taking over your life. Try as you might you can never figure out who she is and try as you might you can't remember her face. Every now and again something would come through, a silhouette or an accessory but never anything concrete enough to go on. Eventually the line between dream and reality blurs, but with the help of a friend you pull yourself together.
One day someone who reminds you of the girl you can't remember appears before you.
Intro
You know that feeling you get?
When the world slows down
and you stop, for a moment, stop running
And the past finally gets a chance to catch up to you
Sometimes in the middle of the night
When the moon is high
And the clouds are silent
And you remember
And you remember the Joy
the Melancholy
And you remember being Happy
being Sad
And you remember nothing.
Like a piece of you had been lost for the longest time.
Can't remember What. Who. Why....
Just the Emptiness that it left
That Void.
Description
See you Again is a slow burn drama based on the above intro. I'm reluctant to say that it's an answer to it because sometimes what we need is more than an answer, but something we can relate to.
See you Again is currently the working title because the original (If at all possible, can I see you again) was a bit long. Right now I only have a windows build. Feel free to ask for another build, I'd be glad to do that for you.
Feedback
Mainly I'd like to know if it's interesting. I'm pretty sure I'm biased all things considered so I'd like a second opinion on whether what is on paper is actually gripping or at least not so boring you would drop it. I'm excited as to where the story is building to but that's my bias.
Next is that I understand that dialogue is my weakness. I feel like I'm stronger in the overarching plot but the individual scenes are weak in their execution. I know the purpose of every scene and what I need to try to convey but whether that is done well is something I doubt myself in.
That said Any feedback is welcome including admins telling me this doesn't belong here.
Download
See you Again

changelog
2021/01/28 - vc2s2 released
2021/02/10 - vc2s4 released
2021/02/12 - vc2s4 released
2021/02/26 - vc2s15 released
2021/05/14 - vc3s11 released