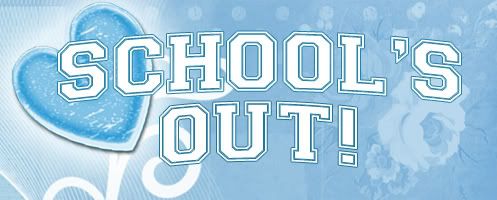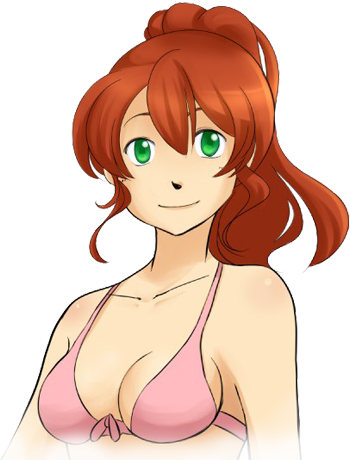 Kimiko Adams is a normal girl with a relatively normal life. She lived with her divorced mother and her lesbian partner for most of her life, her father having flown off to some remote country. But after the recent and sudden break-up of her mom, they had to move out ASAP. Having little time and thus very few options, the move ended up taking them far away from their old lives.
Can Kimiko cope with all the stress?
Will she be able to build up a new life?
It's all up to you!
Help Kimiko as she tries to juggle all the different aspects of her life. Should she spend more time with her recently dumped, chaotic and lesbian mother? Or is giving that special guy a call a better idea? And don't forget about studying for the exams!
Guide Kimiko's decisions by taking on the role of her conscience, stylist and manager as she is faced with many different scenarios!
Game Features:
- 4 Eligible characters
- At least 6 different endings
- Change Kimiko's look with different outfits and haircuts
- Play the last three months till graduation
- Both Stat based and Event based game play
- CG gallery and Original Character Art
- Customized GUI
School's Out is a romance based slice of life kind of story and it's extremely character driven. It all depends on who you talk to and when you decide to help them with their problems. ...or decide
not
to help them. That is all up to you, of course.
Screenshots
The game is still very much in development. But in the meantime I'll be posting screenshots of what you can expect to appear in the game. Note that all of these are subject to change and may not be
exactly
what you'll see in the final version.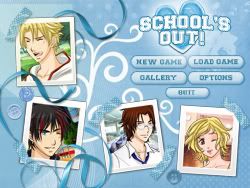 –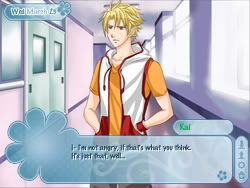 –
–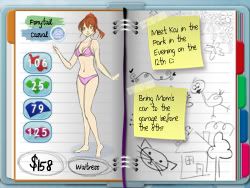 -
The last one is a sneak preview of the clothing system. Though in the final version you won't buy complete outfits, but rather a separate shirt, pants and shoes
It's using the Celeste doll made by Deji-chan as a placeholder and the rest is fully made by Aleema.
Kimiko's artist:
charmwitch
Character Artist:
EriDaiho
Eva Adams Artist:
Suihara
CG Artist:
miyoyan
Clothing system:
Aleema
Writer:
Chansel
Editor:
IonicMomo
Characters: