Walkthroughs are on the first two forum topics here.
Try playing it first before using the walkthrough. The VN is almost straight forward once you tried it once. You should really use it only to get to some endings you missed. XD
-------------------------------
Aug 10th 2010:
Summary:
In a world balanced by essence, a girl is unsealed from her crystal prison. With no recollection of anything. Much of the world is new to her, not to mention people are after her. Whether she finds her way out of this or finds love, it's up to the player to decide her fate. With the guidance and protection from the bodyguards and the oracle within her realm, her journey begin.
Genre
: Fantasy, otome (gxb), visual novel
Rating
: Teen, with minor blood and violence
Features
12+ different endings
75+ CGs
Original sound track (22 songs)
4 obtainable guys + 1 hidden character (reminder, no yuri, no yaoi!)
Approx: 60 mins - 80 mins per path. It depends on how fast you read.
Mina
The main character without a memory (sounds cliche, eh?
). The player will decide her fate with the choices that come up.
Rune
Rune is laid back, but he is serious bodyguard. He's quite protective and most things don't seem to affect him.
Caius
Caius is quite chaotic, and seems to enjoy the misery of others for some reason. He's the more unpredictable bodyguard who does as he pleases.
Aurelius
A charming, polite and famous soldier comes from another land. He is optimistic, and he loves his ladies.
Varian
A very serious man who doesn't seem to stop working. Not much is known about him and his mood is quite grim at times.
+ Hidden Character
Screenshots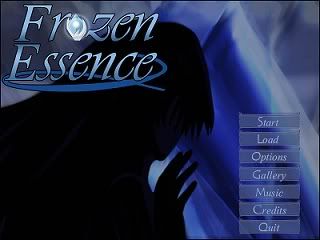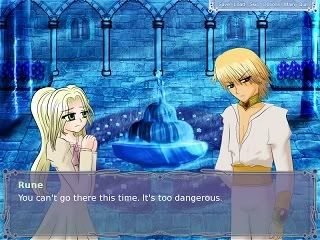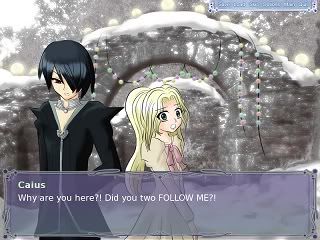 Download (approx: 130 mb)
http://unbrokenhours.com/fe/
Credits
Art:
VenusEclipse
DreamerAlias - Weaponry and Logo Design.
Script:
VenusEclipse
Aleema - Interface Help. Helped made my GUI look pretty.
Music:
Carmen Chow (aka Lykaios): Did Good Morning, Hopeless, Legend, Oracle, Together, Reveal the Truth
VenusEclipse: Did all tracks not listed by Lykaios
Testers: (Also gave opinions and grammatical checks
Aleema - Windows XP
Riviera - Windows XP
i82fast - Linux
Carmen Chow - Mac
DreamerAlias - Windows Vista
Special Thanks:
i82fast
Free resources online
Lemma Soft Community
PyTom