Final Banquet
A girl that is to be sacrificed in a ritual. She was chosen for her excellent health.
Her death is to bring the king new life and fertility to his wife.
She has already given up on live and is waiting for the end when she is called to her final banquet, held by the king's brother and the priest who is going to sacrifice her.
Not caring about protocol the girl begins talking to the two powerful, yet very different men...
In the game there are three, maybe four important characters - including the heroine herself.
Alua
– The heroine of the game. She is a teenage girl from a peasant family. She has spent her life previous to the game working on the farm her family owns and, like most of her family, has never been ill. Alua is aware of the rules and knows that she is in no position to talk to people above her birth - but facing death she thinks that it cannot get any worse.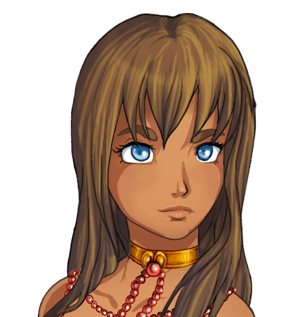 Krymar
– The king's younger brother. He has made a name for himself in the war and is known for his beautiful yet deadly swordsmanship. In public he stands behind his brother in every aspect but is he really loyal to the bone?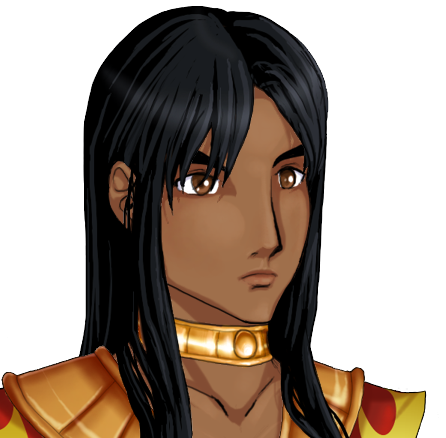 Xares
– The high priest of the kingdom of Askeen. He has gained his current position at a young age and his name makes mighty men shudder in fear yet it does not seem like he is a serious person...

Serenz
– The king of Askeen. After his father's sudden death he became king but problems arise on after another. The biggest is the lack of an heir and in his eyes there may be one way to change that...
While working on Perios I have been doing this little project on the side.
I am writing it in some of my spare time between classes and compared to Perios it is rather short.
Planning: 100%
Writing: 90%
Scripting: 30%
Sprites: 100%
What to expect:
6 Endings
2 obtainable guys!
I have found an artist!
It's
Tachyglossus
!

Demo:
windows
mac
linux